Jackie Long & trusted Mortgage Correspondent Lender Nicole "Kiki" Williams of The Hanson Planning Group (an Affiliate of Megaster Financial) send their clients a good giggle each month with these themed, entertaining & informative postcards. Brought to you by the patience, understanding & true talent of their darling dogs, Boone, Tripp, Grizzly & Mookie.
"What will you think of next?" is a frequent question! We haven't duplicated a theme yet. We lost two of our original quartet, Molson & Blue in 2012, and were heartbroken to say good bye to Bear in 2013. The last of the old guard left us in 2018, our darling Woody. Our current fierce foursome have been proven prodigies since very young ages! We've had a number of guest appearances over the years, as well. And just to clarify, YES they really are fully dressed (hats, wigs, glasses & all) and are really posing like that!
These monthly postcards will not only keep you abreast of timely real estate & mortgage issues, but they're great fun to find in your mailbox! Which is YOUR favorite? Collect them all! Email us to join the mailing list & receive the magnetic, year-at a glance Dog Calendar!
Also follow us on Instagram at Gone_to_the_Dogs_Denver!
September 2021

August 2021

July 2021

June 2021

May 2021

April 2021

March 2021

February 2021

January 2021

December 2020

November 2020

October 2020

September 2020

August 2020

July 2020

June 2020

May 2020

April 2020

March 2020
February 2020
January 2020
December 2019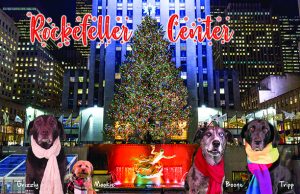 November 2019
October 2019
September 2019
August 2019
July 2019
June 2019
May 2019
April 2019
March 2019
February 2019
January 2019
December 2018
November 2018
October 2018
September 2018
August 2018

July 2018

June 2018

May 2018

April 2018

March 2018

February 2018

January 2018 – Here Comes the Year in Movies!

____________________________________________________
A Look Back at the Dog Postcards Over the Years…
| | |
| --- | --- |
| | January 2012 |
| | |
| | February 2012 |
| | |
| | March 2012 |
| | |
| | April 2012 |
| | |
| | May 2012 |
| | |
| | June 2012 |
| | |
| | July 2012 |
| | |
| | August 2012 |
| | |
| | September 2012 |
| | |
| | October 2012 |
| | |
| | November 2012 |
| | |
| | December 2012 |
| | |
| | |
| --- | --- |
| | 2013 Calendar Cover |
| | |
| | January 2013 |
| | |
| | |
| --- | --- |
| | February 2013 |
| | |
| | March 2013 |
| | |
| | |
| --- | --- |
| | May 2013 (Please See Below for April 2013 – Bear's Tribute) |
| | |
| | June 2013 |
| | |
| | July 2013 |
| | |
| | August 2013 |
| | |
| | September 2013 |
| | |
| --- | --- |
| | |
| | October 2013 |
| | |
| | November 2013 |
| | |
| | December 2013 |
January 2014
February 2014
March 2014
April 2014
May 2014
June 2014
July 2014
August 2014
September 2014
October 2014
November 2014
December 2014
January 2015
February 2015
March 2015
April 2015
May 2015
June 2015
July 2015
August 2015
September 2015
October 2015

November 2015

December 2015
January 2016
| | |
| --- | --- |
| | February 2016 |
| | |
| | March 2016 |
| | |
| | April 2016 |
| | |
| | May 2016 |
| | |
| | June 2016 |
| | |
| | July 2016 |
| | |
| | August 2016 |
| | |
| | September 2016 |
| | |
| | October 2016 |
| | |
| | November 2016 |
| | |
| | December 2016 |
| | |
| | January 2017 |
| | |
| | February 2017 |
| | |
| | March 2017 |
| | |
| | April 2017 |
| | |
| | May 2017 |
| | |
| | June 2017 |
| | |
| | July 2017 |
| | |
| | August 2017 |
| | |
| | September 2017 |
| | |
| | October 2017 |
| | |
| | November 2017 |
| | |
| | December 2017 |
| | |
| | |
---
In Loving Memory…